In Svezia con i bambini [ENG]
Scandinavian and specifically Swedish kids style is well known the world over.
The rise and rise of the ubiquitous interior store IKEA has spread the colourful Scandinavian kids centric design all over the world.
If you visit Sweden with kids you can visit some really great places for the whole family. This is a personal travelogue to my homeland Sweden, Focusing on Stockholm area and places within  day-trips distance.
Stockholm
The Swedish capital has been described as Venice of the north. It is actually situated on 14 islands connected by 57 bridges and is a very unique capital city and it prouds itself of having such clean water that you can fish in the city center. And you can take a bath at several family friendly beaches or take a ferry boat to the pittoresque archipelago with 30,000 islands, islet rocks and skerries. Or you can just ramble around the Gamla Stan's medieval streets or explore the shops and restaurants in Södermalm with its winding streets. Being the capital obviously you have to do some shopping and there are an aboundance of cute and cool shops for the trendy kid. Here is a guide in Swedish to small independent shops. The area with the largest concentration of bohemic cool is the area called SoFo (South of Folkungagatan) here you can find vintage clothes, up and coming designers and cosy eateries and parks for the kids to play in.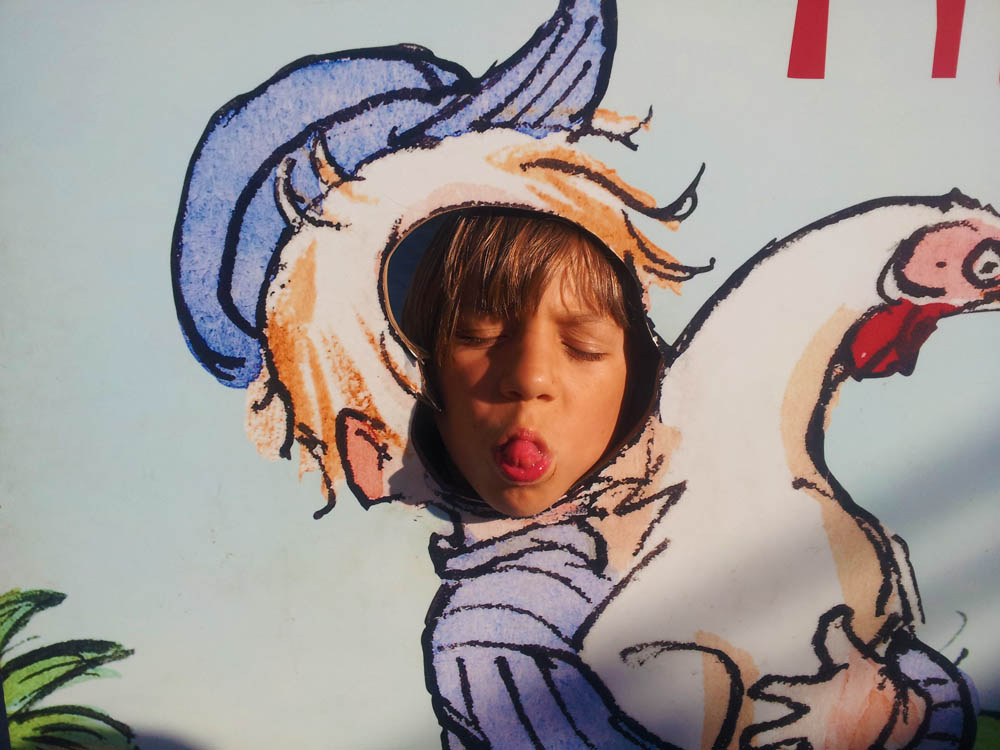 Things to do with the kids include, visiting the world-famous warship the Vasa, the world's oldest open-air museum Skansen, or Pippi's  author Astrid Lindgren's themed Junibacken. And for older children there is Gröna Lund an amusement park with 30 thrill rides also on Djurgården. Little ones will love to board one of the classic Djurgårds ferry boats that cross from Gamla Stan to Djurgården for only the price of a tube ticket.
Whenever I visit Stockholm during summer time we always try to visit Skansen located on Djurgården  It has to be one of my fondest childhood memories going there as a child with my whole family, grandma and my cousin.
These days improvements have been made, while its kept an ageless appeal, showcasing a Sweden that has disappeared. They say on their website in Italian:
Skansen è il primo museo all'aperto del mondo, fondato nel 1891. Scopri il passato della Svezia, da nord a sud, e respira l'atmosfera carica di cinque secoli di storia e cultura nelle case e nelle fattorie, dove personaggi in abiti d'epoca svolgono dimostrazioni degli antichi mistieri.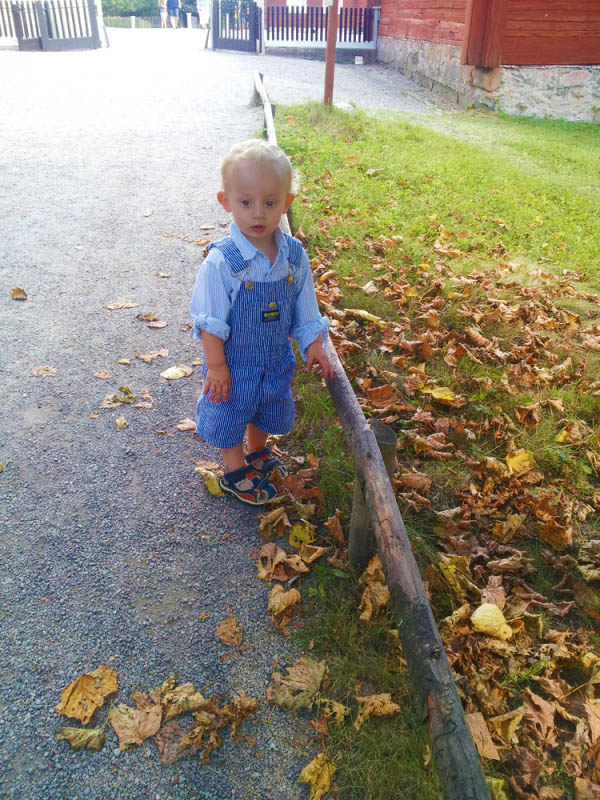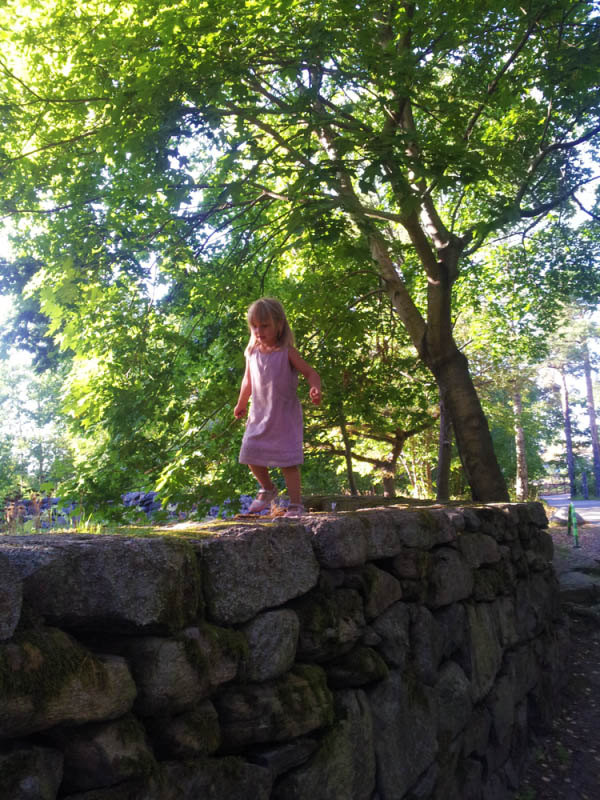 Sweden with kids: Mälardalen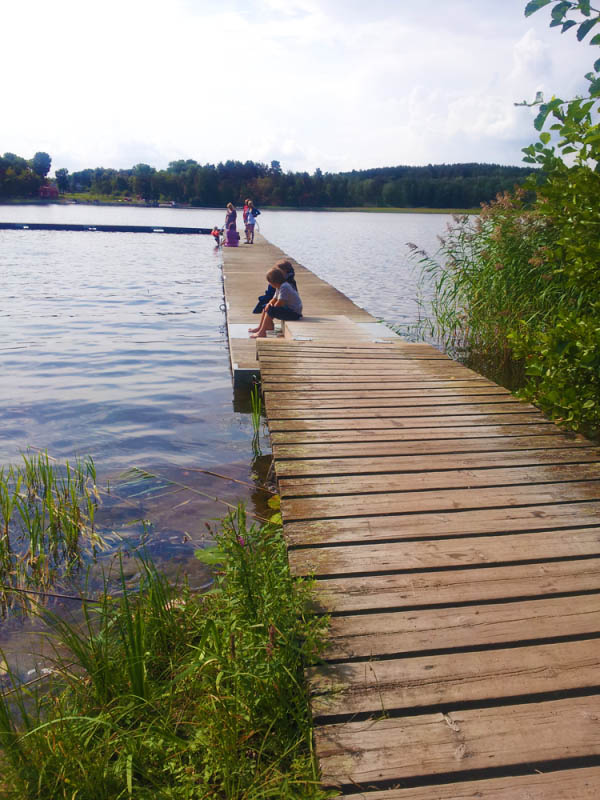 Enköping and Västerås and Uppsala are three towns slightly north of Stockholm that you easily get to if you fly with Ryan air, and its worth a detour if you are in the area.
Enköping is  a small town which is famous for its beautiful parks and as its located beside lake Mälaren it has some great beaches and camping sites, and things to do outdoors.
The town center has developed a bit in recent years and you can find artisan shops, interior design shops and cosy cafes.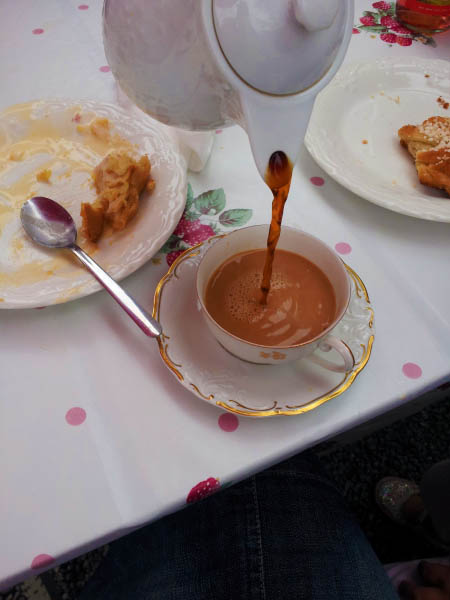 Around Enköping port you can enjoy a meal or just a glass of wine in grain warehouses from the 18th Century.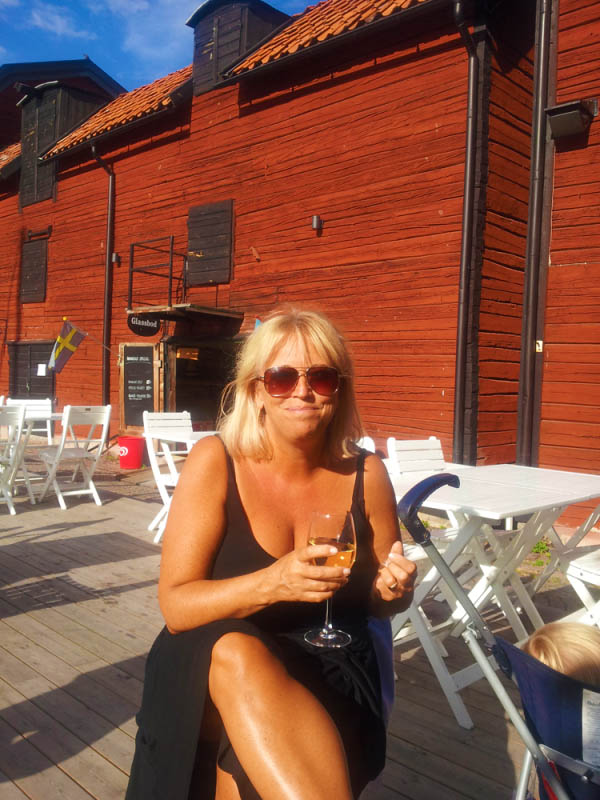 Västerås is bigger, as Swedens 6th largest town it has a busy town center. It has also an historic quarter and with its red wooden buildings leaning along the stream running through the center its very pitoresque.
We usually visit the Vallby Open Air Museum which has a lot for the whole family from the toddler to grandpa to enjoy. The museum  has recreated environments from the past;  a farmstead, a city quarter, copper works with a manor house and ironmaster's homestead and a more recent mission hall and village school. The museum also has a live exhibition in the form of animals and plants that were typical of these environments. There are live performances in the summer months in an open air theatre and a nice cafe and a more pricey restaurant.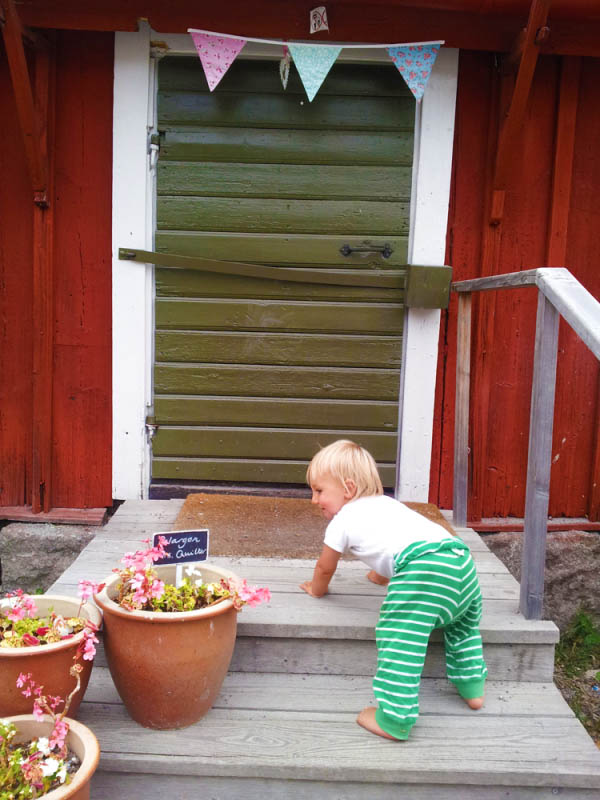 Uppsala is the oldest university town in northern Europe and has a lively cultural scene and a beautiful gothic cathedral.
Well worth a visit and its within 45 min train ride from Stockholm and also easily reachable from Västerås airport. Loads of things to do for the whole family. There is a castle and a botanical garden , ancient historic ruins, a castle, botanical garden, museums, parks and farms. My kids especially loves Biotopia a biology museum focused on the environment and landscape, it was originally built in 1910 but has recently had a makeover and is now a small but exciting space for the whole family.
One of my childhood memories was an school excursion with the vintage railway Lennakatten.  As it goes past my parents house its something I  always wanted my kids to enjoy, you can get on the train near the main rail station in Uppsala and You can get on/off at any of the stations or stops along the route.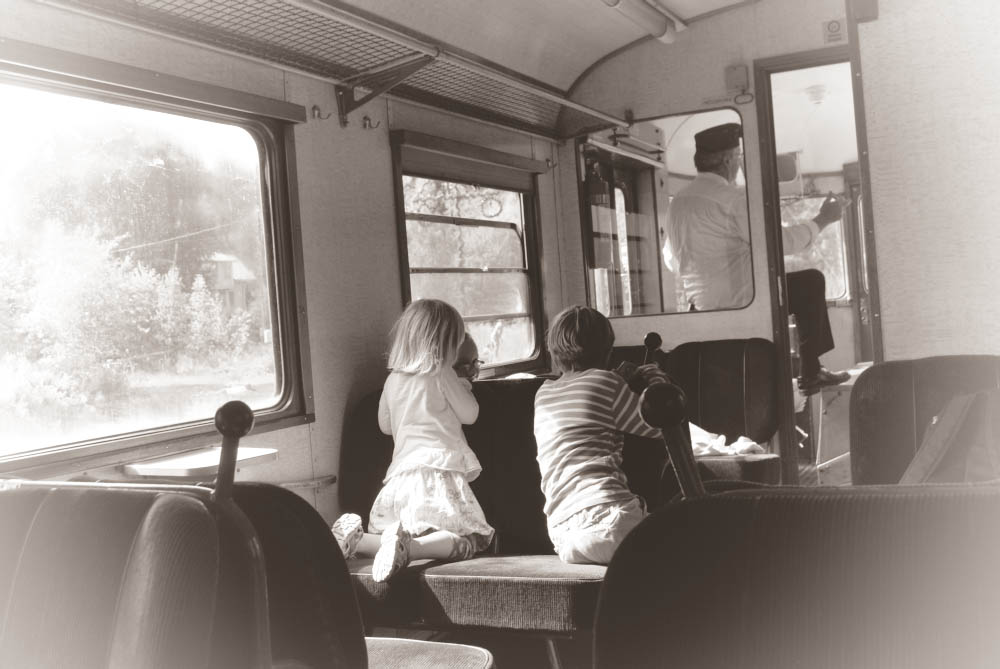 We got on in Funbo and took the train a few stops to Marielund where we enjoyed a puppet theatre by a brilliant Russian puppeteer Jekaterina Pertoft,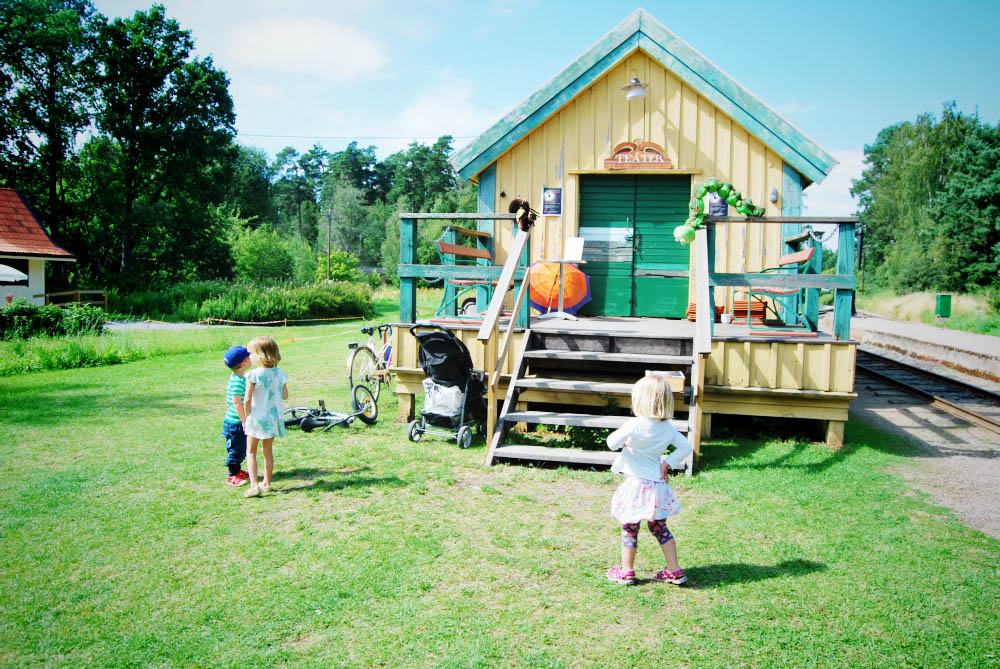 and had a bite to eat at the cafe, and had a look around the train station which is kept in its original form.
The Uppsala -Lenna railway is completely run by volunteers who are passionate about their steam train, and its a fantastic day out for the whole family.
With the child in center
Sweden has a very child centered culture, children are considered as full members of society and has a very strong protection legally, there is zero tolerance for violence against children, sometimes causing culture clashes with tourists, currently there is a Malysian couple who are risking 10 years jail for beating their kids and it has caused a diplomatic storm.
There might be a disagreement around the world on how to discipline children but the Swedish non violent and supportive attitude has a lot of benefits. Although in Sweden we talk about the curling parent which is a mum or dad who forever is clearing the way for their offspring making their journey smooth- as the player would do for the ball in the sport with the same name, usually to their own demise and exhaustion. I must confess of being a bit of a curling mum myself or an Helicopter parent the English equivalent. In Sweden with kids you will have loads of opportunites for childish fun, as the society is very childcentric.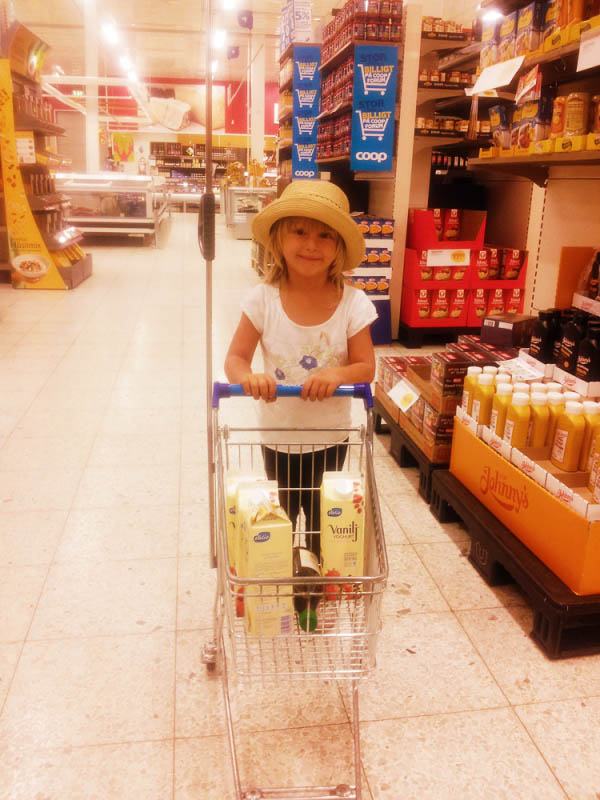 Fly to Stockholm from Rome with SAS, Ryan Air, or Norwegian.
All photos ©2017 Ebba Eriksson | Family Welcome